You can only gain access to certain items and special pricing if you have logged in. Login Now.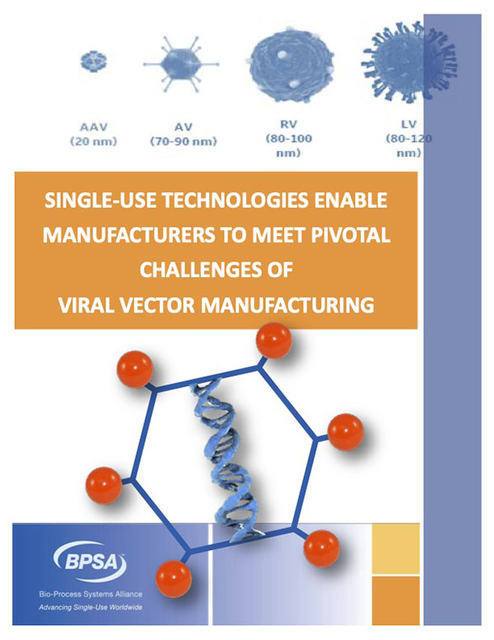 Single-Use Technologies Enable Manufacturers to Meet Pivotal Challenges of Viral Vector Manufacturing
Format:
Electronic (digital download/no shipping)
Free - $0.00

Description:
The compelling benefits of single-use technologies (SUT) have been discussed and demonstrated in bioprocessing for many years. Some examples explaining the popularity of SUT include low capital costs, fast change-over time between batches, and closed systems that reduce the chance of contamination and provide consistent batch-to-batch results. Each emerging biotherapeutic class comes with potentially unique process, regulatory, and commercial requirements that must be considered as the challenges and benefits of SUT are not a given.

A thoughtful review of the process requirements needs to be considered. This paper will provide a discussion of the Viral Vector production process and highlight the difficulties and solutions in this growing segment of biopharmaceutical manufacturing. Finally, we shed some light on future challenges and what to watch for as these technologies mature and scale. This will enable you to make educated decisions for your process to aid you in safely and rapidly providing life-saving therapies to patients.
Product Details:
| | |
| --- | --- |
| Product ID: | 3 |
| Publication Year: | 2022 |