You can only gain access to certain items and special pricing if you have logged in. Login Now.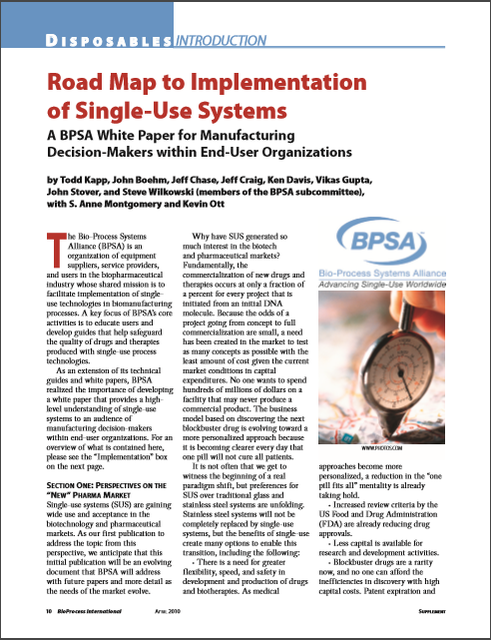 The 2010 Road Map to Implementation of Single-Use Systems: A BPSA Guide for End-Users
Format:
Electronic (digital download/no shipping)
Free - $0.00

Description:
A BPSA white paper for manufacturing decision-makers within end-user organizations.
Product Details:
| | |
| --- | --- |
| Product ID: | 16 |
| Publication Year: | 2010 |