You can only gain access to certain items and special pricing if you have logged in. Login Now.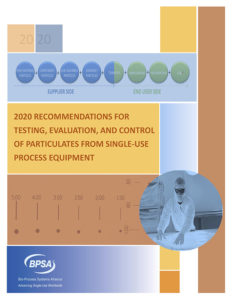 2020 Recommendations for Testing, Evaluation, and Control of Particulates from Single-Use Process Equipment
Format:
Electronic (digital download/no shipping)
Free - $0.00

Description:
This paper provides best practices and guidance on how to test, evaluate and control particulate matter in the manufacture and application of single-use processing equipment. While current manufacturing of single-use systems is not particle-free, this paper shows how the risks associated with particulates can be dramatically reduced.
Product Details:
| | |
| --- | --- |
| Product ID: | 8 |
| Publication Year: | 2020 |