Collaboration, Technology & Innovation:
Shaping the Future of Single-Use
The 10th BPSA International Single-Use Summit, the premier business and networking conference for the single-use biopharmaceutical industry, returns for the first time since 2019. This year's Summit, the Alliance's 10th, will focus on the single-use industry's collaborative efforts to support the innovation and commercialization of the next generation in single-use bioprocessing and cell therapies. As always, the Summit schedule allows for multiple networking opportunities with your global clients and colleagues over the three-day session.
Over the course of the BPSA Summit, you will hear about the key international technical initiatives that surround the industry that are being addressed aggressively and comprehensively by BPSA in discrete, volunteer, member-led work streams. These work streams include systems integrity assurance, automation and continuous bioprocessing, systems sterilization, cell and gene therapy production hurdles, and legacy plastic disposal and sustainability, all relevant to the future of, and the current success of, single-use manufacturing technologies.
Please refer to the agenda tab for more extensive information on individual sessions.
Monday, July 10:
The first day of the international Summit, Monday, July 10th, will be dedicated to our working BPSA technical committees and annual membership meeting. All BPSA members are welcome to audit any committee that piques their interest, but you must be a member to attend the technical committees and the BPSA Annual meeting. If you are currently on a BPSA committee, you will be sent invites to your Monday committee sessions. The BPSA Annual Membership meeting will follow these committee working sessions, and all BPSA members are welcome.
The Summit officially begins with a Welcoming reception from 5:30 PM – 7:00 PM at the Four Seasons hotel.
Tuesday, July 11
Day 2 will consist of plenary sessions from 9:00am to 5:00pm and will include presentations from thought leaders and global industry experts who will walk us through the key issues and challenges impacting the single-use eco-system.

Tuesday evening, BPSA will host an off-property event, details TBA, sponsored by BPSA member Burkert.

Wednesday, July 12
Day 3 will continue with presentations from industry experts and thought leaders. The Summit will end prior to lunch, no later than 1:00 PM, EDT.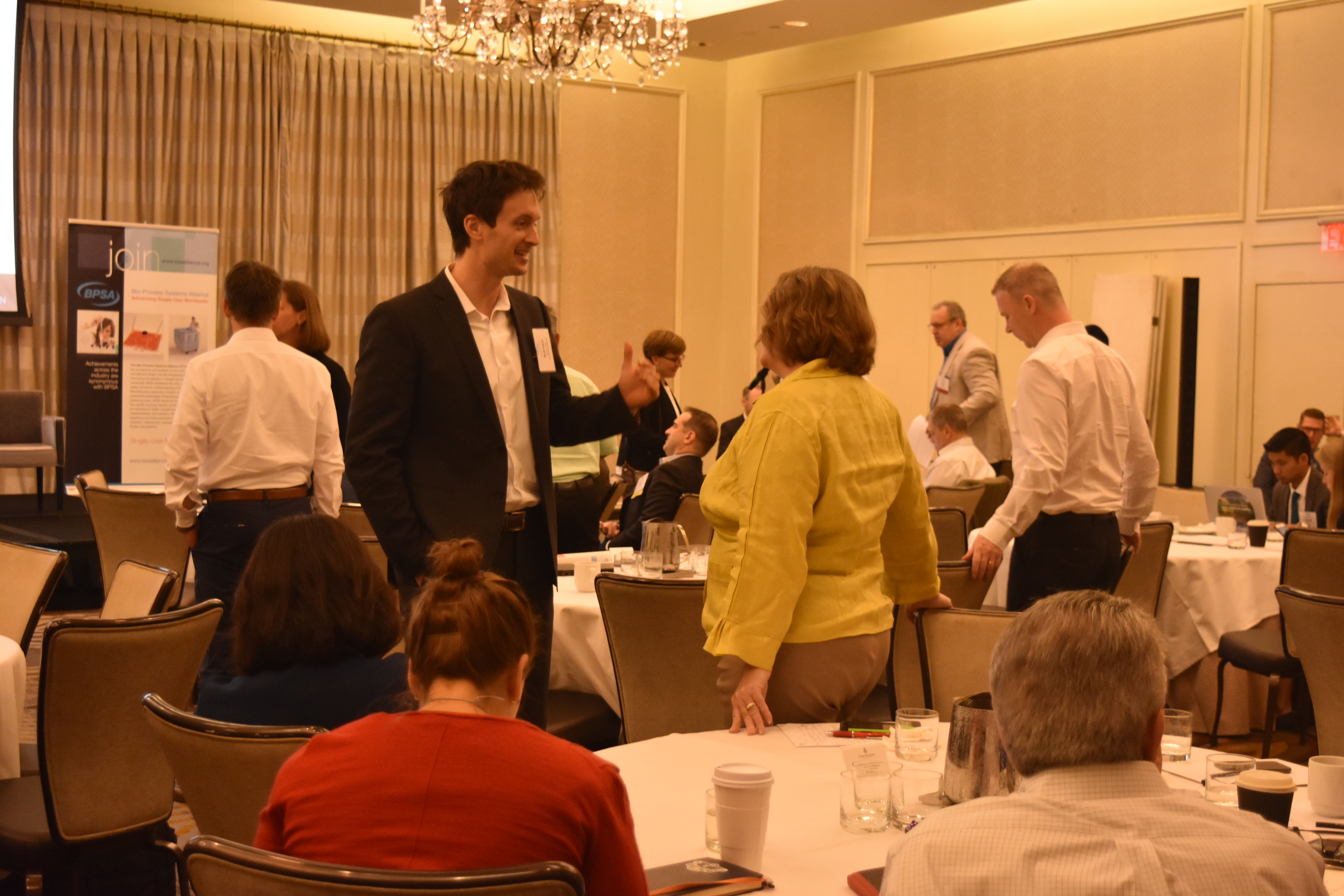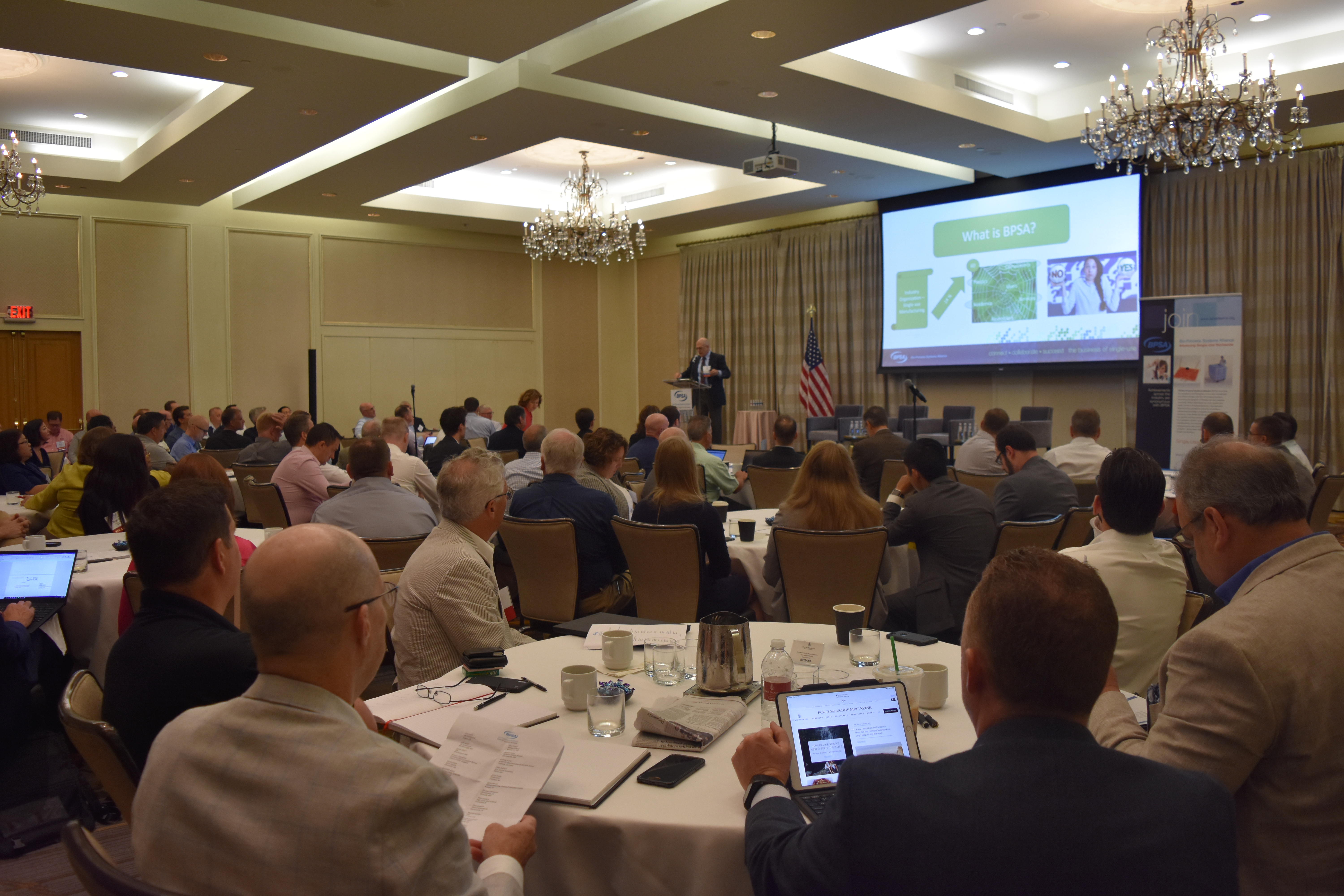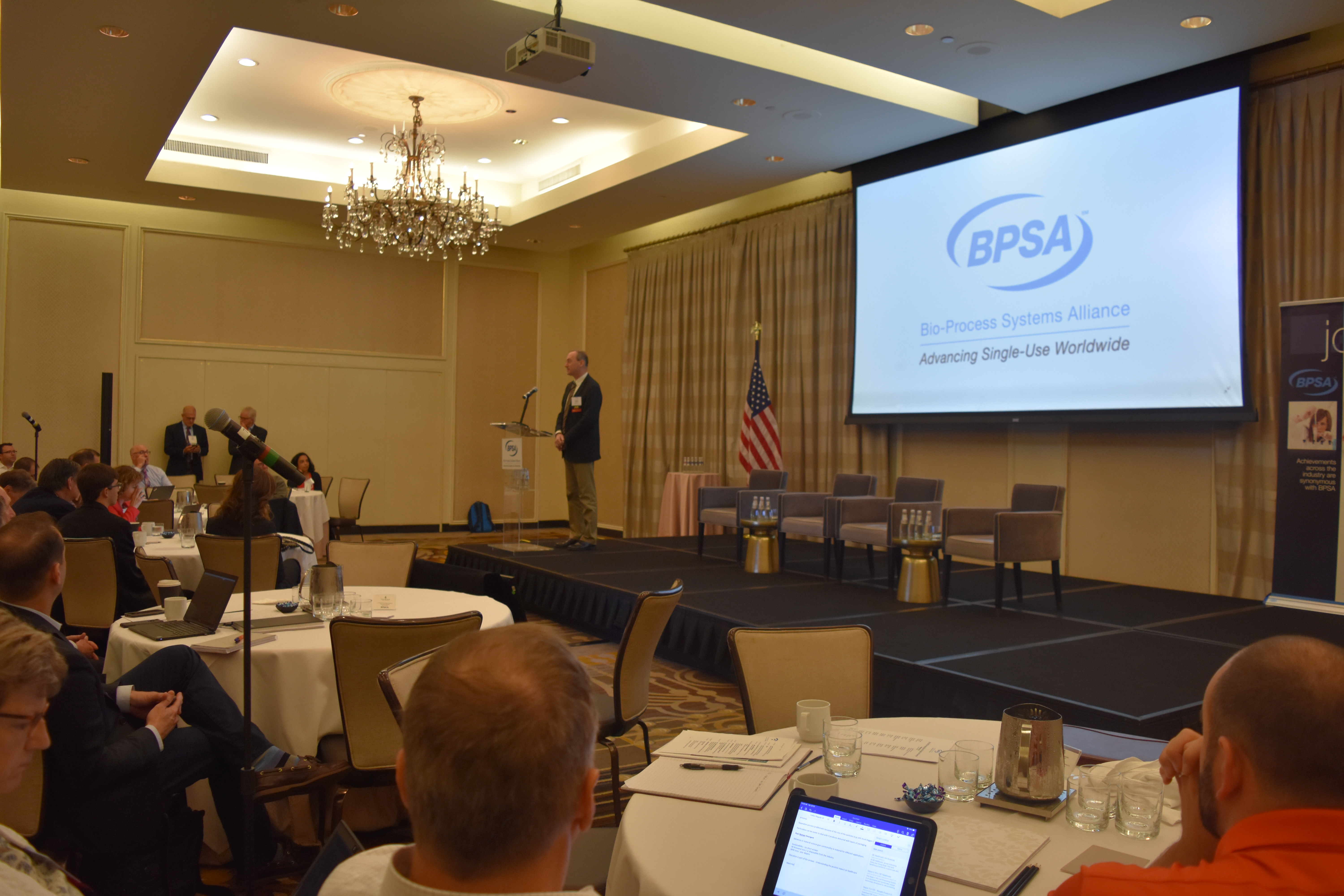 Photos from the 2019 Single-Use Summit
Thank You to Our Sponsors!
---